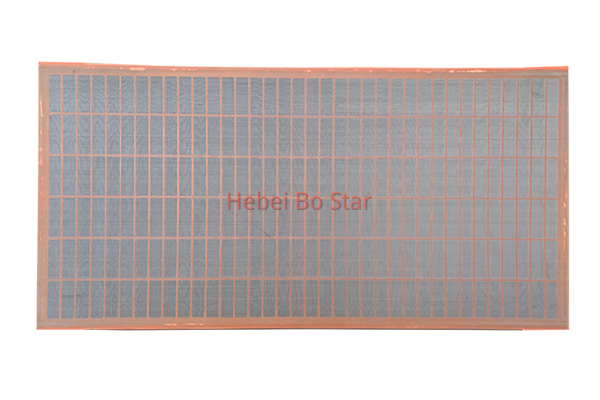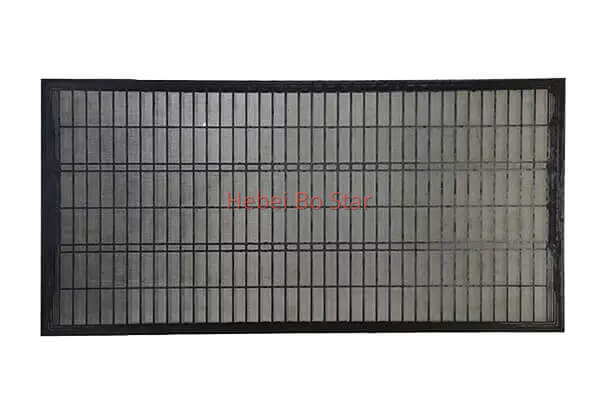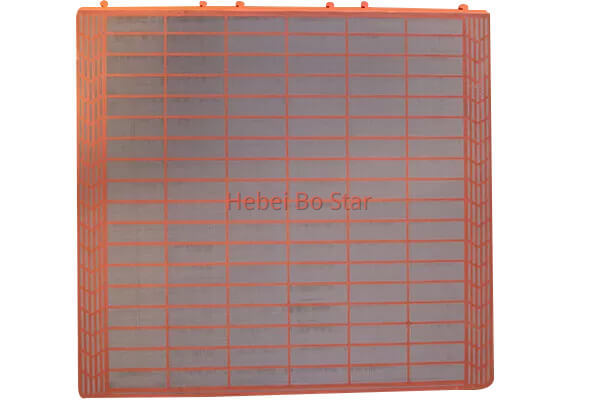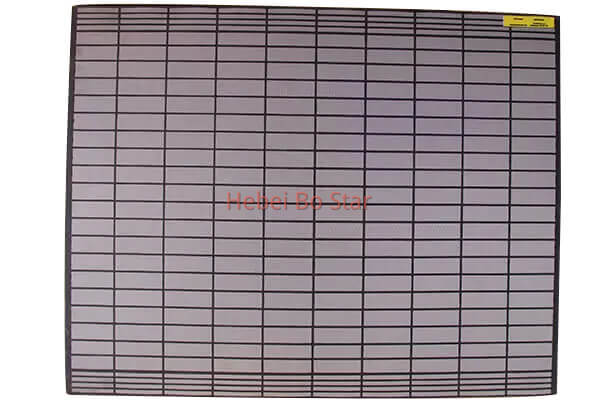 Bo Star Composite Frame Shaker Screen is made by polyurethane material frame with two or three layers of 316 stainless steel wire cloth.

The main feature of composite frame screen is as follow:
1.High strength plastic frame and moderate tension screen cloth that form a reliable whole, so it greatly enhance the tolerable flow.
2.The screen is divided into several independent small cloths to pervent excessive expansion of local damage. At the same time, with a special rubber plug to repair the damage,it can save the use time and reduce the use cost.
3.Rapid wedge tensioning devices make the installation of the composite frame screen more convenient, and save the time of changing the screen by stop the machine.
4.Excellent polyurethane material of the frame enhance the corrosion resistance of the composite frame screen greatly. It have a good stock absorption and extend the working life of the composite frame screen.
Common model of Composite Frame Screen
Screen No.

Fit for Shaker Model

Rang of Mesh (API)

Dimension

Material

BXD-01-MG

SWACO MONGOOSE

10 - 635

1165x585mm

SS 316L

BXD-02-KC

BRANDT KING COBRA

10 - 635

1250x635mm

SS 316L

BXD-03-V300

VSM 300

10 - 635

913x650mm

SS 316L

BXD-04-MD

MI SWACO MD-3

10 - 635

660x610mm

SS 316L

BXD-05-650

SWACO BEM 650

10 - 635

910x700mm

SS 316L

More replacement shale shaker screens are available upon request.
Feedback form contact with us